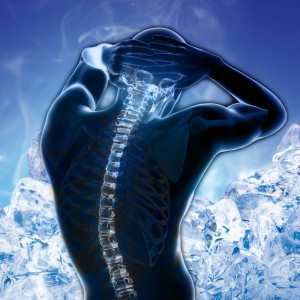 CryoSurgery
Product Categories
Cryo-S for use in Pain Management
Cryoneurolysis is a therapeutic method basing on temporary disruption of neural and motor functions of some parts of the nerve system using extreme cold. Cryolesion is gaining acceptance as an innovative method in pain relief. It uses the process of analgesia, during which the ice crystals created by the cryosurgery device destroys the elements of the nerve tissue carrying pain information. Cryoablation does not damage nerve structures permanently that is why nerve tissues can regenerate slowly with no risk of post-procedural neuritis. The procedure is safe and minimally invasive, recommended especially when conservative means proved to be ineffective.  
Cryo-S electric PAIN LESS is devoted for specialists in pain management – Neurosurgeons, Spine Surgeons, Orthopedists, Anesthesiologists.
---
NEW !!!! Cryo-S Electric PAIN LESS
State-of-the-art cryosurgical device manufactured by Metrum CryoFlex is the next generation of apparatus used by many experts in the field since 1992. Cryo-S Electric PAIN LESS is controlled by microprocessor, and all 
parameters are displayed on LCD screen.
Mode selection, cleaning the probe and freezing can be performed automatically so that the site of a lesion remains sterile.
Electronic comunication (chip system) between the unit and connected cryoprobe. Unit recognizes optimal operating parameters and auto-configures to probe characteristics.
Presure and gas flow are set automatically; manual adjustment is not necessary
Contains automatic probe cleaning system and two freezing modes (continuous and discontinuous)
Temperature of the probe, pressure, gas flow, time of the procedure are displayed during freezing.
NEW Cryo-S series devices are powered by medical nitrous oxide (N₂O) (-89°C). It is the anaesthesiological gas, very efficient and easy in exploitation. A 10 liter cylinder of N₂O serves for 4 hours of continuous work. Due to special qualities of the gas it can be stored safely in cylinders made of steel and without losses, which is one of the greatest drawbacks of liquid nitrogen devices. The apparatus can also work on carbon dioxide (CO₂).
 Contact probes for Cryo-S Electric PAIN LESS:
 All of the probes are reusable, easy to sterilize and easy in exploitation.
The special construction enables precise freezing and fast defrosting.The tip of a probe inserted subcutaneously is sharp.
Whereas, probe that aim to stick to the nerve more closely has rounded tip. This type of probe is inserted through a mandrel.
Application
Acute postoperative pain from thoracotomy
Facial pain syndromes (tic doulourex Occipital, suprascapular, ilio-inguinal and other specific neuralgias)
Facet syndrome – cervical, thoracic and lumbosacral
Coccydynia
Perineal neuropathies
Phantom Limb
Trigger points
Painful neuromas
Tennis elbow syndrome and golfer's elbow syndrome
Painful shoulder syndrome
The advantages of cryolesion in pain treatment using Cryo-S Electric PAIN LESS
Microinvasive patient procedure, reversible effect
High efficiency: pain reduction for 6 months to 2 years
Simple diagnosis : fluoroscopy or echography
Subcutaneous procedure, microinvasive under local anesthesia
Fast return to normal activities – no hospitalization Procedure can be repeated
Low cost
Whole range of reusable contact probes of various shapes and sizes
Painless
Smaller incisions, usually a few smaller scars instead of one larger scar
Less tissue dissection
Less damage to surrounding muscles
Potential for less blood loss, quicker healing, shorter hospital stay, and less pain.