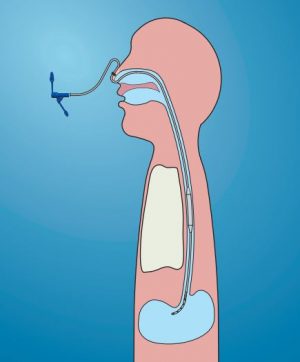 Gastrointestinal
Product Categories
Dynamic Stent™
Esophageal stent for the dynamic treatment of benign esophageal stenosis
Applications
In particular, it is indicated for the treatment of esophageal strictures due to the ingestion of caustic and post-surgical strictures.  
It is used to maintain the patency of the esophageal lumen after obtaining adequate dilation.  The dynamic action of the device facilitates the esophageal peristalsis and hence the dynamic movement of the esophageal wall.
​Advantages
Thanks to its unique design, once positioned after dilation, the stent allows the transit of food and saliva between the outer wall of the stent and the inner wall of the esophagus
– Drastic reduction in the risk of stent dislocation
– Its dynamic movement stimulates a gymnastics of the esophageal wall, useful for restoring normal esophageal activities
– Elimination of the possibility of "mucosal overgrowth" which is the cause of relapse and serious complications for the patient.
Related Resources