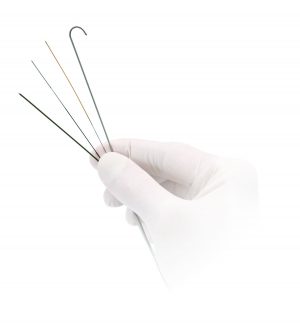 Specialty Guidewires
Galt Medical's Specialty Guidewires combine the added precision and design needed for today's advanced and complex interventional procedures. Intended for use with diagnostic and therapeutic catheters, and interventional devices within the coronary and peripheral vasculature.
  – Smooth transition between tip and core
  – Stainless and nitinol configurations
  – GaltGold® Radiopaque tip available
  – Variety of offerings from .008" diameter to 300cm.
  – PTFE coated Bentson wires
  – Wide variety of options are available including length markings, floppy        tips, and angled tips.