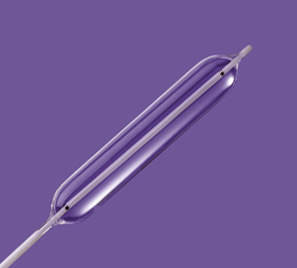 Cardiology
Product Categories
Tyshak II™
Percutaneous Transluminal Valvuloplasty catheter
Catheter Characteristics
The TYSHAK II® catheter is a coaxially constructed catheter with a distally mounted non-compliant balloon. The catheter exhibits an extremely low profile that allows the interventionalist to use the small introducer possible. Due to the coaxial construction, the catheter inflates and deflates extremely fast. The TYSHAK II® catheter provides smaller introducers and in some cases slightly lower burst pressures than the TYSHAK®.
Super Thin Balloon
The TYSHAK II® PTV balloon is super thin for a low deflated profile that maintains tip flexibility. The exceptionally low profile balloon requires the smallest introducer possible. Nominal dimensions are maintained over the entire length of the balloon.
Maximum Trackability
The distal shaft through the balloon is highly flexible for exceptional maneuverability. This combined with the pushability of the coaxial shaft provides outstanding tracking performance.
Radiopaque marker
Platinum marker bands facilitate reliable positioning of the balloon.